Give us the opportunity to make your wedding dreams come to life here in South Texas at Lonesome Wind Ranch.
Weddings at Lonesome Wind Ranch
We have dreamed of providing the perfect venue for weddings for some time now, and we are so excited to announce that we are finally in the game! We are so excited to have you here on our site and can't wait to meet the couples who will choose Lonesome Wind Ranch Land as their venue.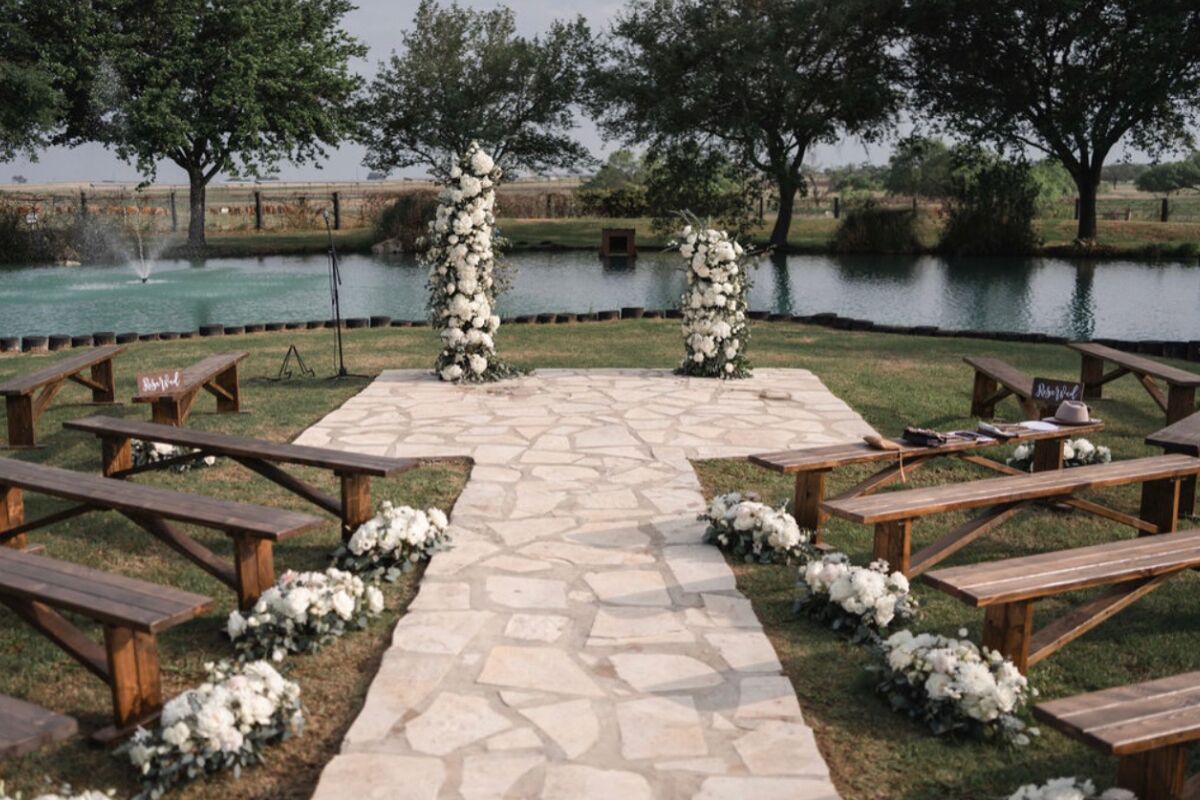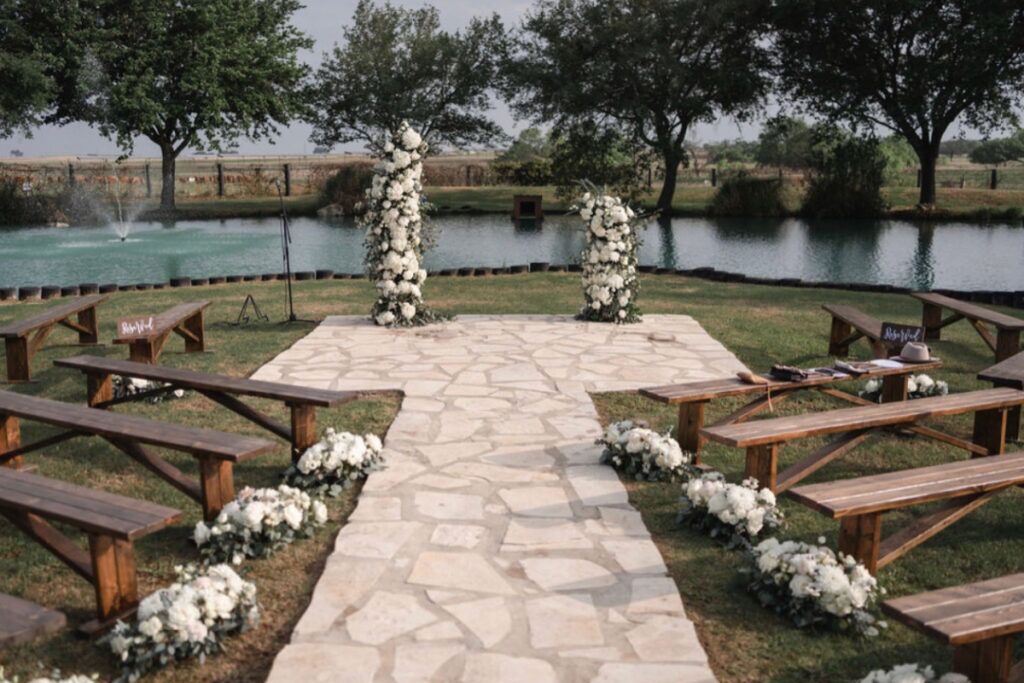 Nestled among Cypress Trees, positioned on Texas Ranch Land, you will find a pristinely manicured lake, affectionately referred to as Cypress Lake. Surrounded by 100's of acres of land & trees, bird life, and an abundance of flora and fauna, Lonesome Wind Ranch, is located just outside of Floresville, 35 minutes south of San Antonio, Texas. Lonesome Wind Ranch, is a gorgeous spot for your private event whether it be a wedding, cooperate gathering, graduation, or private holiday. The Cypress Lake boasts an array of bird life and a charming bridgeway that allows access to the small island, a picturesque place to say your "I do's". There is a lovely wooden pergola surrounded by Cypress trees and blooming flowers. There is a firepit illuminating the space for bonfire or grilling meat over open coats & roasting marshmallows. Horses and cows can be seen grazing in nearby fields. This beautiful spot is ideal for a romantic wedding, boasting of its beautiful landscape & running fountains, this oasis is the ideal setting for your special event. The venue site is equipped with custom-made pine bench seating for the ceremony or event for up to 100 guests. Additional seating can be rented by our preferred vendors for your event as per your requirement.

Nestled in the heart of the Texas Farm Lands, you'll find a place where elegance collides with horse ranch charm—Lonesome Wind Ranch. Your venue sits amongst 200 pristine acres, boasting poetic Texas scapes full of big skies, heritage oak trees, open fields, and a beautiful man-made lake. Contact below to start the booking process!
Lonesome Wind Ranch Wedding Packages
Lonesome Wind Ranch wedding package includes: $3850 (can accommodate up 150 – 200 people)
Cypress Lake Island accessibility for the ceremony
BBQ pit

Bistro lighting in the open-air pergola by "Cypress Lake"

Ample free parking
Privilege to choose your own vendors per approval
2-hour rehearsal before the event
Can accommodate up to 200 guests
Wood bench seating provided for up to 100 guests
3-Hours of use for the ceremony
Privilege to choose your own vendor per venue approval
Reception Locations:
Outdoor reception use at Cypress Lake for an additional $750 per hour when booking the ceremony


Lonesome Wind Ranch Hall (4000sqft) of indoor barn space available for an additional $5000 to include up to 4hrs of Event/2hr prep/ 2hr clean up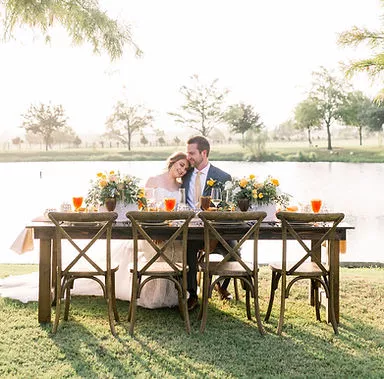 We are pleased to include complimentary use of the property for Bridal Portraits or other photography when you book a wedding with Lonesome Wind Ranch - ask us about making an appointment!